Welcome to Indy Core Wellness & Fitness the premier Fitness, Wellness and athletic Development Studio located on the Northwest side of Indianapolis. We hope you enjoy your time browsing our site and we look forward to providing you with up to date exercise tips that will help you transcend your training goals and reach new levels of overall health.
Whether your interests lie in improving general fitness, losing weight, gaining muscle, rehabbing injuries or developing all aspects of athleticism for sports Fitness, Indy Core Fitness has assembled a term of Masters degreed exercise and fitness professionals that specialize in every aspect of training.
Mission statement
Providing individualized training dedicated to total well-being and lifelong fitness; utilizing functional training, fundamental fitness principles, and the five dimensions of wellness.
Indy Core Wellness & Fitness provides our clientele with private, semi-private and group fitness that are geared toward each individual's specific needs. Utilizing scientifically based research, our programs focus on assessing end improving the body's muscular balance, increasing muscular and cardiovascular efficiency while decreasing the risk of injury.
We Strive to reach these goals:
Train Functionally
Maximize Time and Effort
Be Accountable for Your Health
Get the Most Out of Your Metabolism
Improve Flexibility
Gain Back Relief Through Core Stability
Refine Your Nutrition and Eating Habits
Lose Inches and Pounds
Decrease Body Fat
Increase Bone Density
Prevent Injuries
Learn New Skills
Boost Self-Confidence
Manage Stress
Increase Balance and Coordination
Kim Rockey, MS, Certified Mobility/WOD Coach
Founder and President, Kim Rockey, has a Master of Science in Physical Education with an emphasis in Athletic Training from Indiana University. Rockey is also a Certified Mobility/WOD Coach that allows her to work with athletes and cross fit training. A former Ivy League professor with 18 Years of experience as a women's collegiate basketball coach for several prestigious universities including Butler and Columbia. Keeping wellness in the forefront of her training and workout recommendations, Kim provides safe and effective exercise prescriptions for a wide variety of clientele.
Matt Nicholson
Nicholson has a Bachelor's Degree in Physical Education and Health from Butler University. The Elkhart, Indiana native participated in five different high school sports teams and is a three varsity sport athlete and senior tri-captain. He graduated from Elkhart Central High School in 2009 with class record ten varsity letters. Nicholson currently serves as a baseball, basketball and football coach, skills trainer and performance fitness instructor for Primetime Sports in Indianapolis.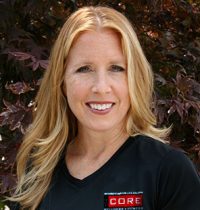 Stiva Smith, Elite Personal Trainer
I am excited to join the Indy Core Fitness Team. I have enjoyed the opportunity of working with clients in many different populations in Geist, Noblesville, and Kokomo. For me personal training is about meeting the specific needs of a  wide variety of individuals.  My passion, business background, education, and experience with real people help me to keep clients on task and moving towards their goals.  To get results, I will need your cooperation, enthusiasm, and steady attendance at the gym.  We will work as a team, giving 100% effort. In discussing your situation, needs, and preferences, I pledge to work so that these needs and desires are satisfied.  I can't wait to reveal your transformation.My 15 year old daughter & I love riding & showing our horses in our free time, when we are not dancing, learning more Spanish, or snuggled up watching a movie with our dog.  I look forward to meeting you!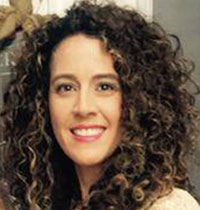 Lori Hayden
Lori Hayden is a Certified Personal Trainer through the National Academy of Sports Medicine (NASM). For more than 20 years, the National Academy of Sports Medicine (NASM) has set the standard in certification, continuing education, solutions and tools for health and fitness, sports performance and sports medicine professionals.

She received her BA degree in Communications from Missouri Southern State University. Hayden is married and is a mother of two. She is originally from Arkansas.
Chuck Kutch – Doctor of Chiropractic
Dr. Chuck Kutch is a sports rehab and functional Chiropractic Physician that specializes in improving and restoring one's health, function and performance, through corrective exercise analysis and chiropractic and soft tissue treatment protocols and whole food nutrition principles.
Dr. Chuck has integrated this into the Primal Chiro wellness plan that includes a trio of complete chiropractic care with corrective, functional weight training and sound whole food nutrition.
Dr. Chuck earned his Doctor of Chiropractic from Logan College of Chiropractic in Chesterfield, Missouri. He holds a Bachelor of Science in Human Biology and studied Exercise Science and Biomechanics while attending Indiana State University. Dr. Chuck also assisted with Strength and Conditioning for Rose Hulman Athletics.